wongmania
elite performance training system
an evidenced based system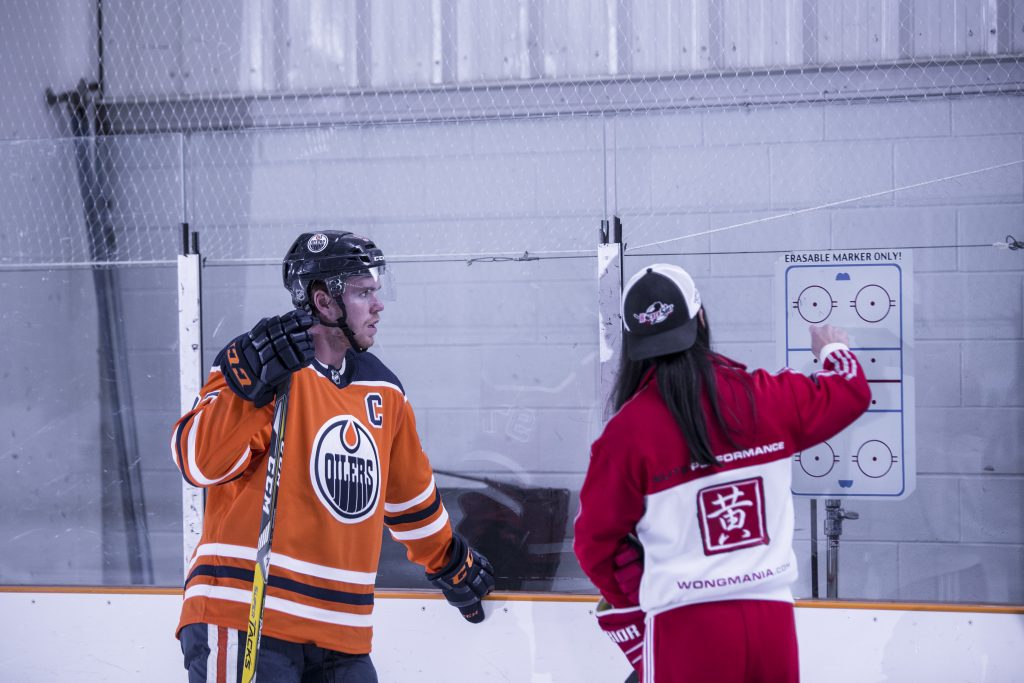 proven  by elite pro athletes!
+INCREASE EXPLOSIVE POWER, PLYO POWER & VO2 MAX
+INCREASE FAST TWITCH MUSCLE FIBRES
+INCREASE SPEED, AGILITY, REACTION TIME AND SPORTS SPECIFIC PERFORMANCE
+WEIGHTLOSS WITHOUT RELAPSE AND SUSTAINABLE LIFETIME NUTRITION HABITS
+EARN CONTINUING EDUCATION CREDITS FOR WONGMANIA CERTIFICATION
OPTIMIZING QUALITY OF LIFE
The WongMania system provides a superior exercise and nutrition structure that truly benefits quality of life. Lifestyle plans are customized for each client's individual goals; whether it's performance gains for a pro athlete, weight loss or a person looking to change a sedentary lifestyle – this revolutionary system will change your life!
The WongMania system was created by Steven J. Wong and brought to the public after 20+ years of research and development with the leading doctors, exercise physiologists, biomechanic specialists, martial arts masters and elite pro athletes from a broad range of sports.
WongMania has been proven by elite pro athletes, martial artists and Olympians to maximize power, speed, plyometric ability, VO2 max, power endurance, explosivity and true core power.
The exercise movements, protocols and principles of this system have been tested and proven with elite athletes in clinical laboratory settings, using the most technologically advanced equipment with the leading healthcare and biomechanics professionals on the planet.
WongMania is designed with the safest exercise  protocols, based upon graduating levels of progression, that can be applied to a novice all the way to the professional athlete. The specificity of this system can be tailored towards weight loss, performance and VO2 max, and always results in an improved quality of life.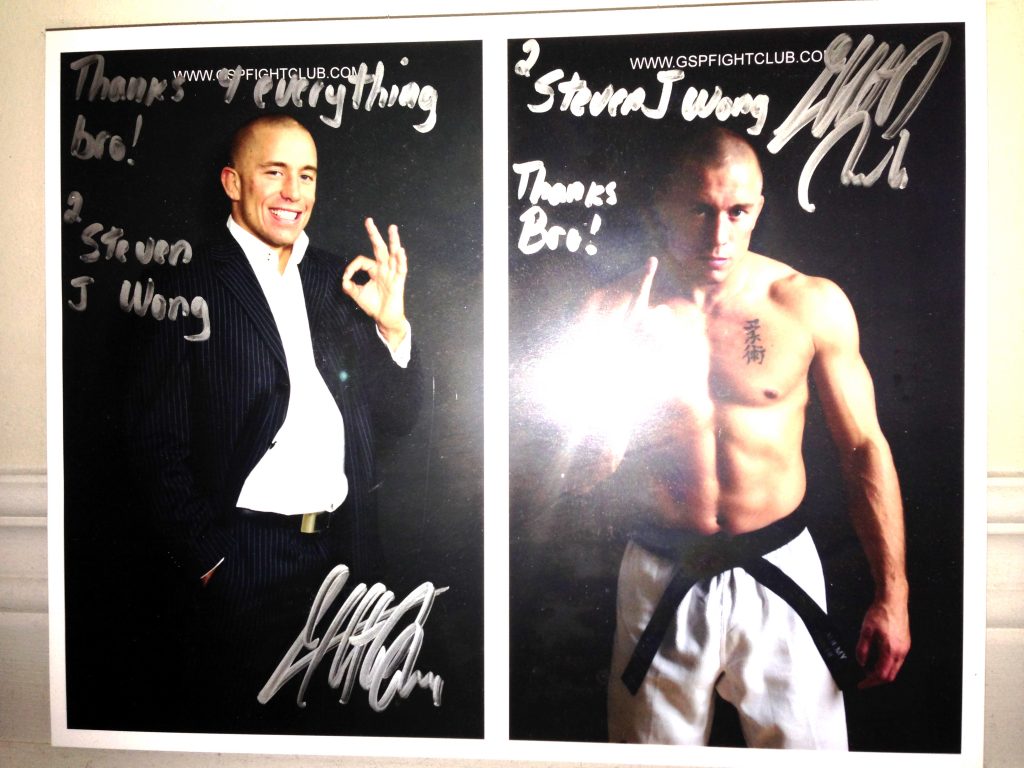 A thank you from Georges St-Pierre.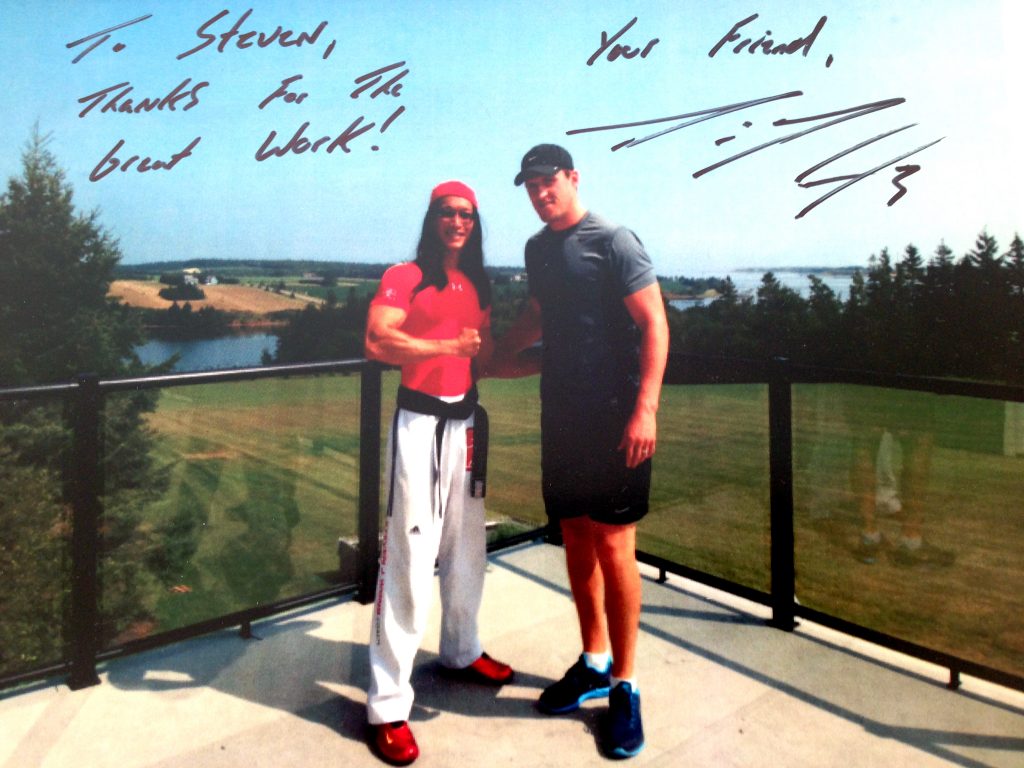 A thank you from Dion Phaneuf for WongMania training.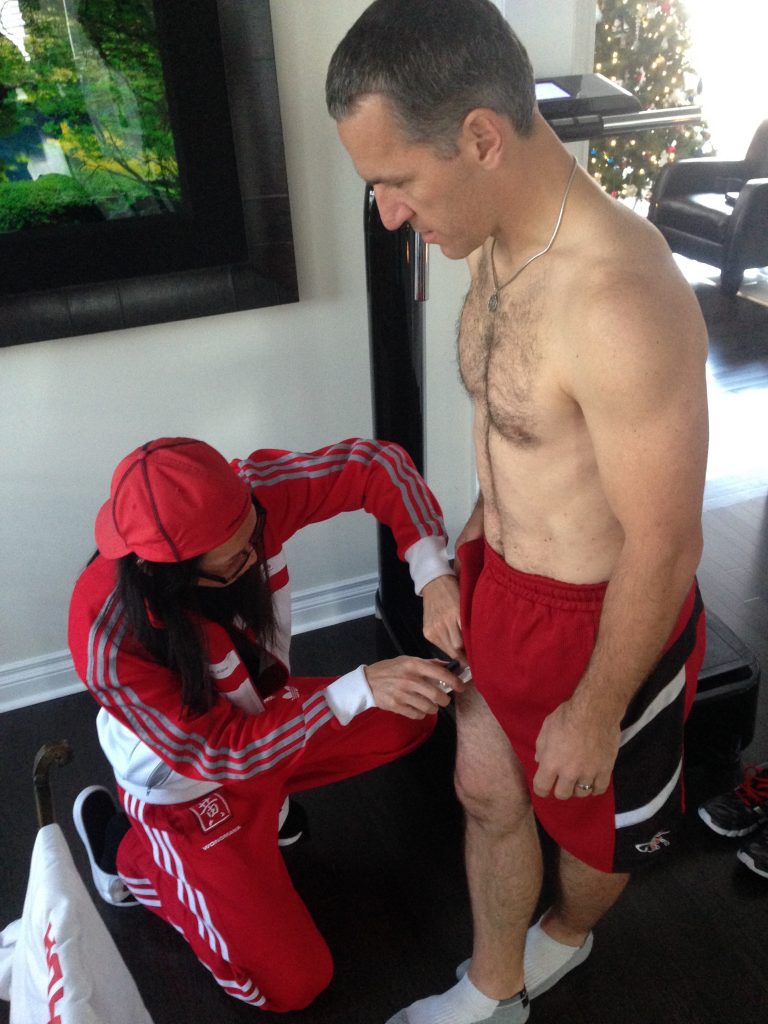 Body fat % testing for Elvis Stojko.
CORRECTIVE MOVEMENTS: Pre-hab and corrective movements are essential for correcting postural deficiencies from common daily activities such as driving, sitting at a desk and for athletes with muscular imbalances. These movements are essential for injury prevention. Pro-active methodologies lead to longevity.
NEUROMUSCULAR ACTIVATION: Neuromuscular activation ensures that the participants are fully warmed up with dynamic movements to ensure that the prime movers are firing efficiently to maximize performance. Even this warmup segment feels like an intense workout to most participants.
FUNCTIONAL SCREEN: The dynamic movement screen consists of a series of challenging functional patterns to ensure that participants are using safe and proper techniques prior to learning progression exercises. Participants will start feeling a serious burn.
MARTIAL ARTS EXPLOSIVITY TRAINING: The traditional martial arts segment is proven to benefit performance, explosivity, power production and neuromuscular efficiency. This proprietary component is exclusive to the WongMania system and required more than 2 decades to develop from working with world champion martial artists.
POWER DEVELOPMENT: The power segment of the system pushes the participants to the max by challenging and recruiting the maximum amount of fast twitch muscles while also teaching the body to convert type IIa muscle fibres to fast twitch.
CORE POWER: The core is the foundation to power and performance but one of the most improperly trained parts of the body, often leading to back pain and injuries. Every segment of the WongMania system engages the core using advanced techniques to develop a powerful "core band", not only the rectus abdominis.
METABOLIC CIRCUIT: The metabolic circuit is where everything is brought together with strategically designed stations to challenge and improve the VO2 max, explosive power and endurance of the participants – guaranteed to improve the conditioning of even the most elite athletes.
OPTIMIZED QUALITY OF LIFE: Optimized quality of life is the true benefit of the WongMania system! Every movement within the system is designed to enhance function, decrease injuries and improve quality of life.
NUTRITION: As an adjunct to the physical and mental training of WongMania, proper nutrition is a must in order to replenish muscle fibres and provide the body with the nutrients to repair. Our certified fitness nutrition specialists turn eating into a science and teach clients how to sustain a proper eating plan for life – NO MORE FAD DIETS! The WongMania system synergistically integrates proper nutrition and exercise to produce unbeatable results.

WongMania isometric training, the fan-favorite "Breakfast Table" shown above.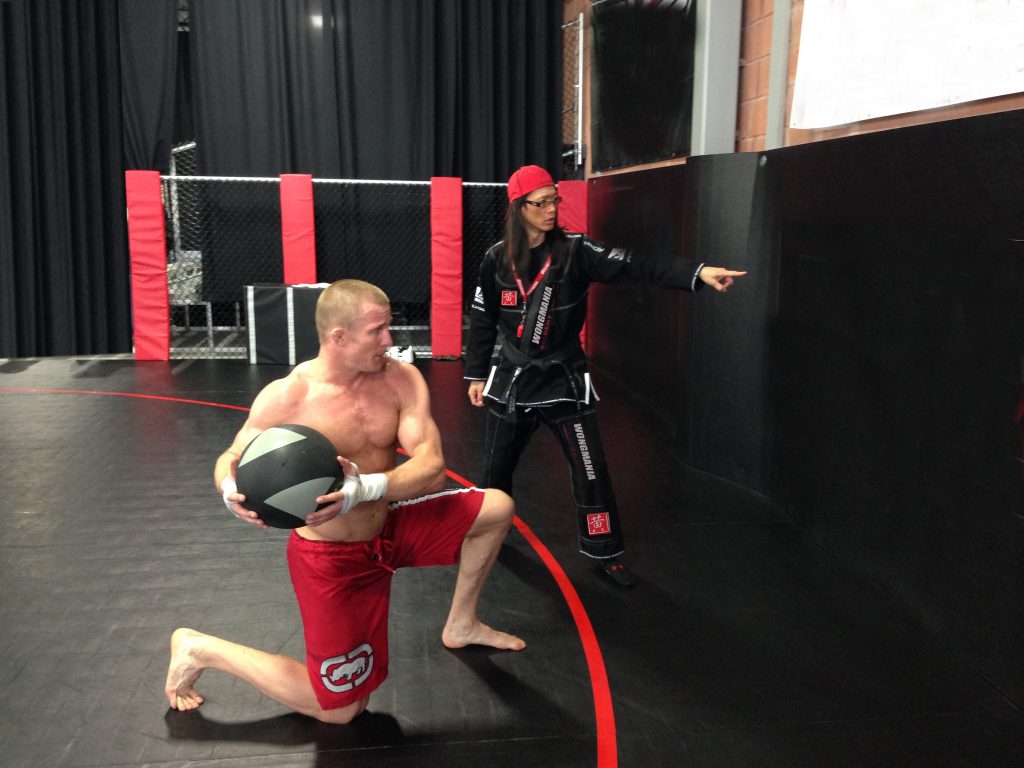 WongMania core power development training for UFC fighter Misha Cirkunov.

WongMania group session, core development.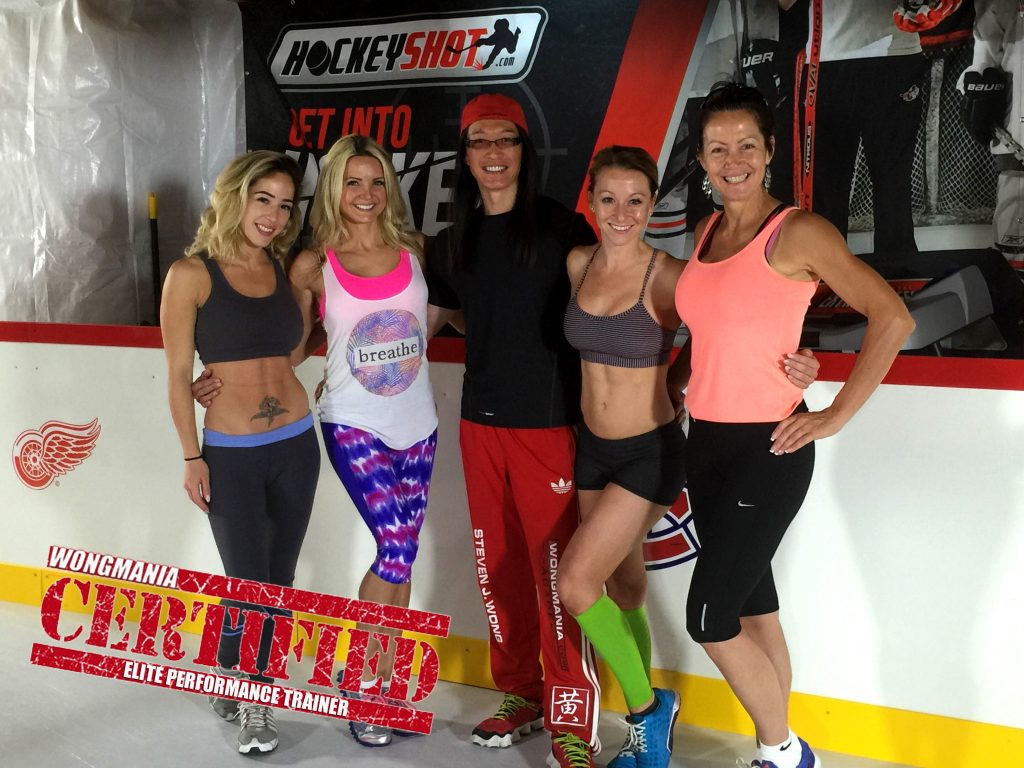 WongMania Elite Performance Trainer certification session.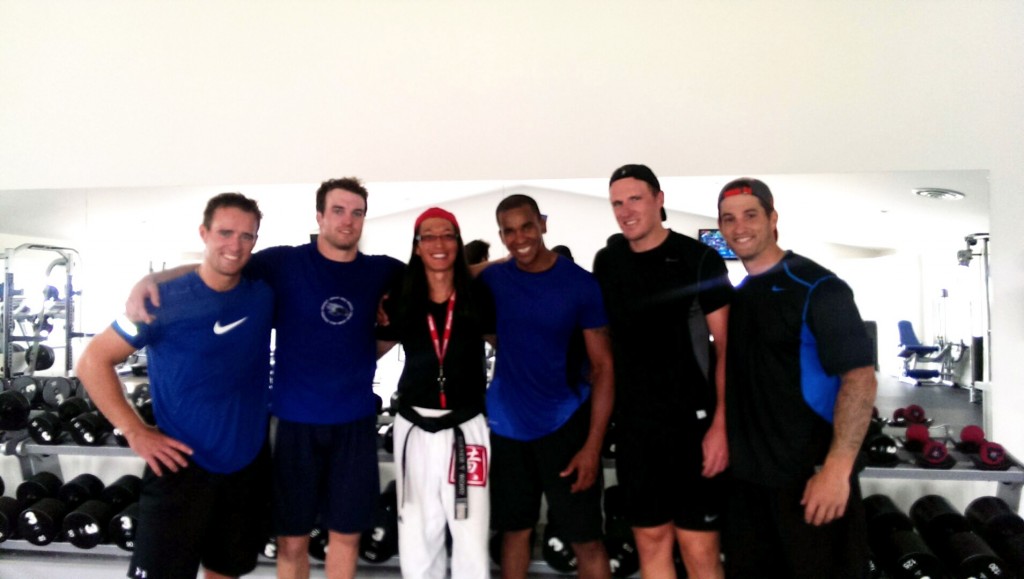 WongMania performance training session for NHL & pros.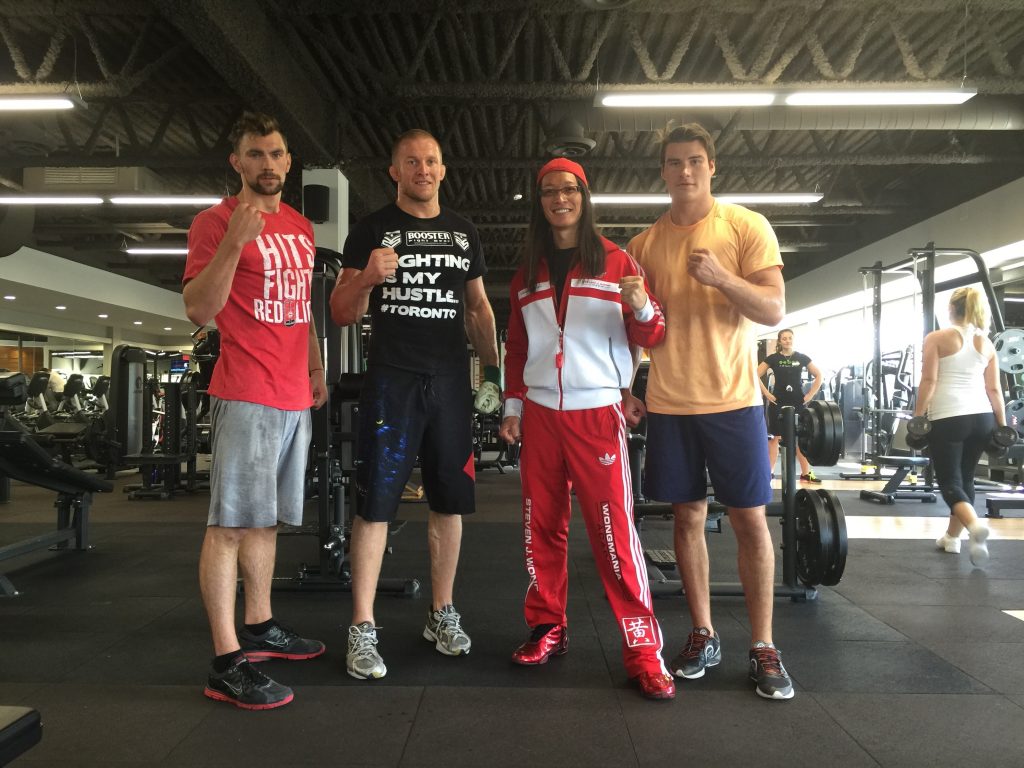 WongMania performance training session for pro hockey players & UFC.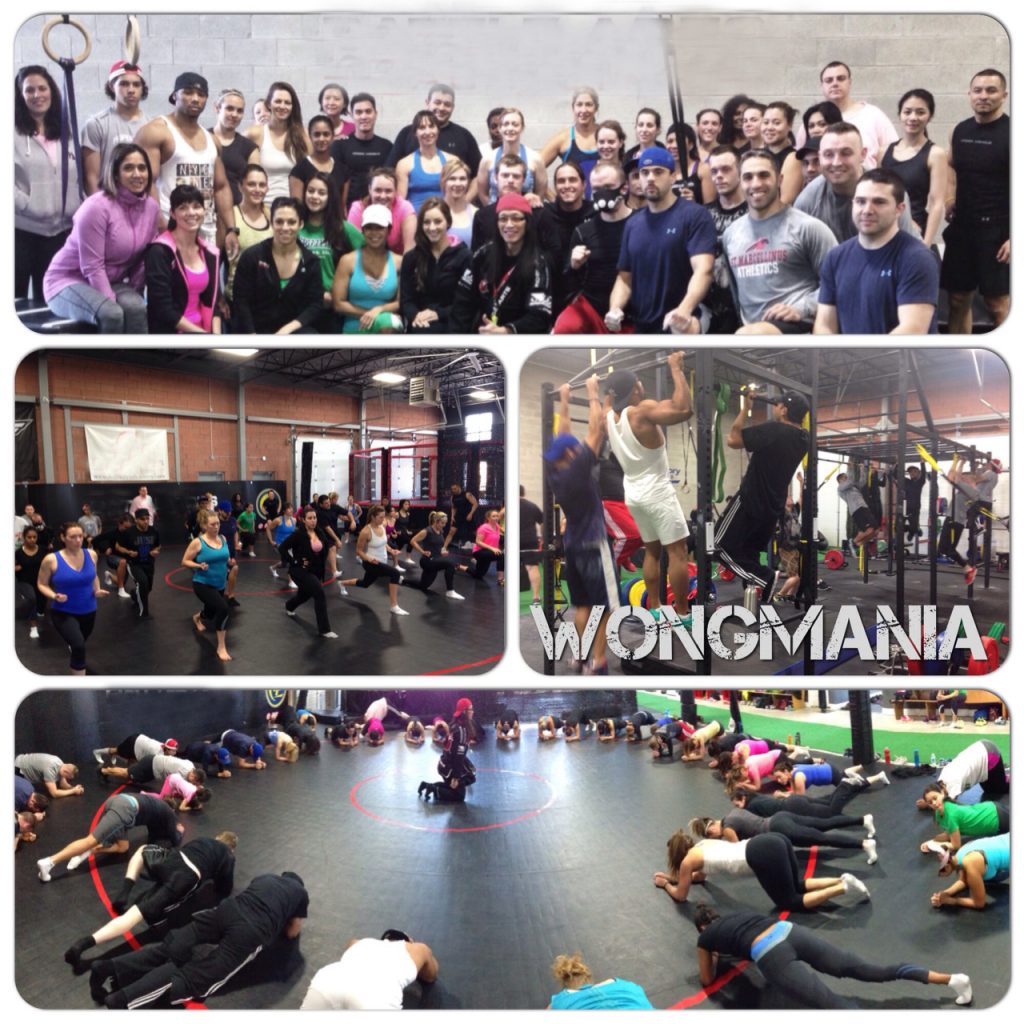 WONGMANIA WILL CHANGE YOUR LIFE! CONTACT US TODAY.